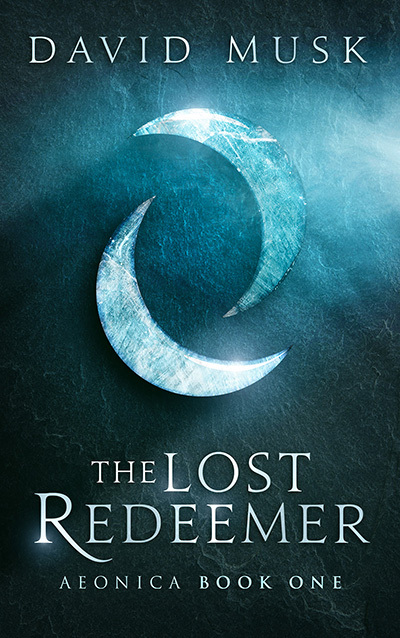 Read
Listen on Audible
The Lost Redeemer
Aeonica Book 1
Summary
Aeons once ruled the world. Now, their empire lies in ruin, and the survivors hide on the fringes of society.

Nahlia is a librarian's apprentice who's obsessed with Aeon lore, scavenging for hints of their legendary power.

But others are searching too, including the Templars who seek to hunt down the Aeon survivors. When the Templars attack her family, Nahlia is forced to infiltrate a secret academy and rise beyond everything she's ever known.
Author's Note

The Aeonica series began as a webnovel in October 2015. The first book (The Lost Redeemer) reached the #1 spot on Wattpad for the Fantasy category, with 2.7 million reads and 100k followers. In 2019, I also posted the story on Royal Road where it reached the Top 500 on the Best Rated list.
I spent the next five years finishing the trilogy and working on my other project, Web of Secrets (a Progression Fantasy / Cultivation book series that takes place in the same universe.)
Once I'd completed the entire Aeonica trilogy, I came back and wrote a final draft of The Lost Redeemer in 2022. Now, as of April 27th, I'm officially self-published on Amazon!
Related Links
What Readers Are Saying
From the worldbuilding, unique races and magic system, to the complex, flawed but believable characters, this story has kept me on the edge of my seat, chapter after chapter.

J P Koenig

Author of Post Human
This is not enough. I want the next book, now. The Lost Redeemer shattered my expectations and tossed them aside, giving me one of the more satisfying reads I've had this year.

L Nimbus

Author of Breaking Horns, Breaking Teeth
The story feels epic in scope so be prepared to buckle in.

Cale Plamann

Author of Tower of Somnus
This is one of the best books I've ever read, and I am glad to see it is being further recognized! You have built such a detailed world—history and war—and two fierce characters who can stop it!

Tessalovesjem

Review on Wattpad
I've got no words for how good this book is. I really love it.

Ally Thompson

Review on Wattpad
Beautiful plot and character development

strigidae713

Review on Royal Road